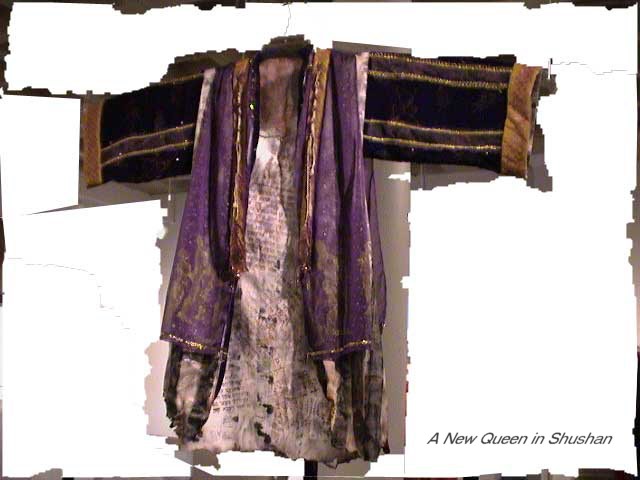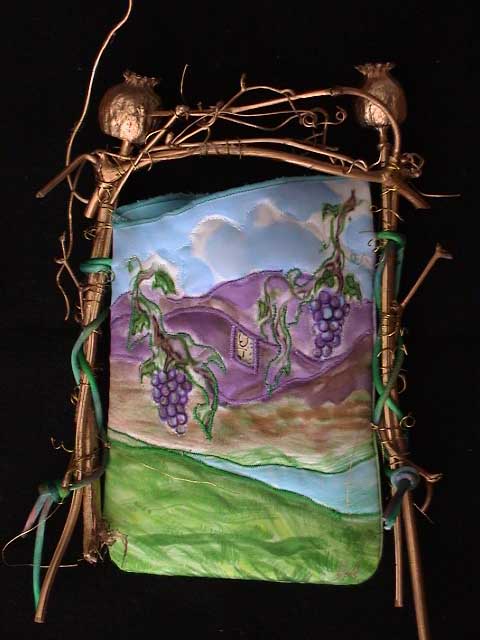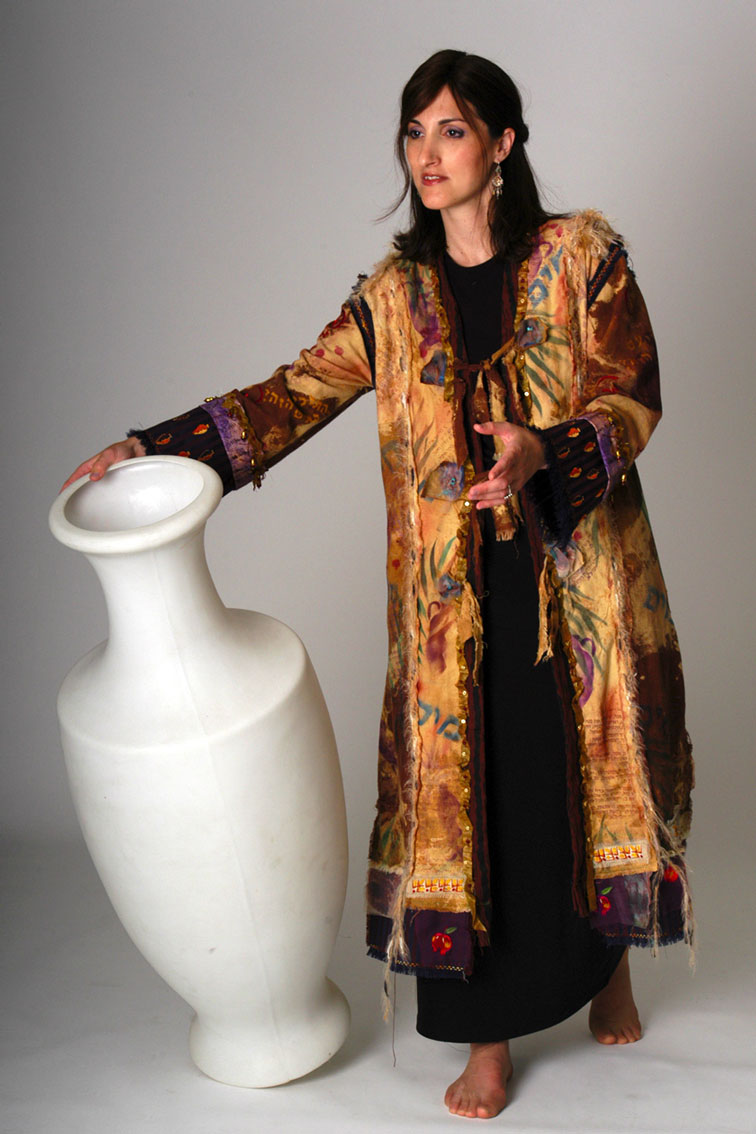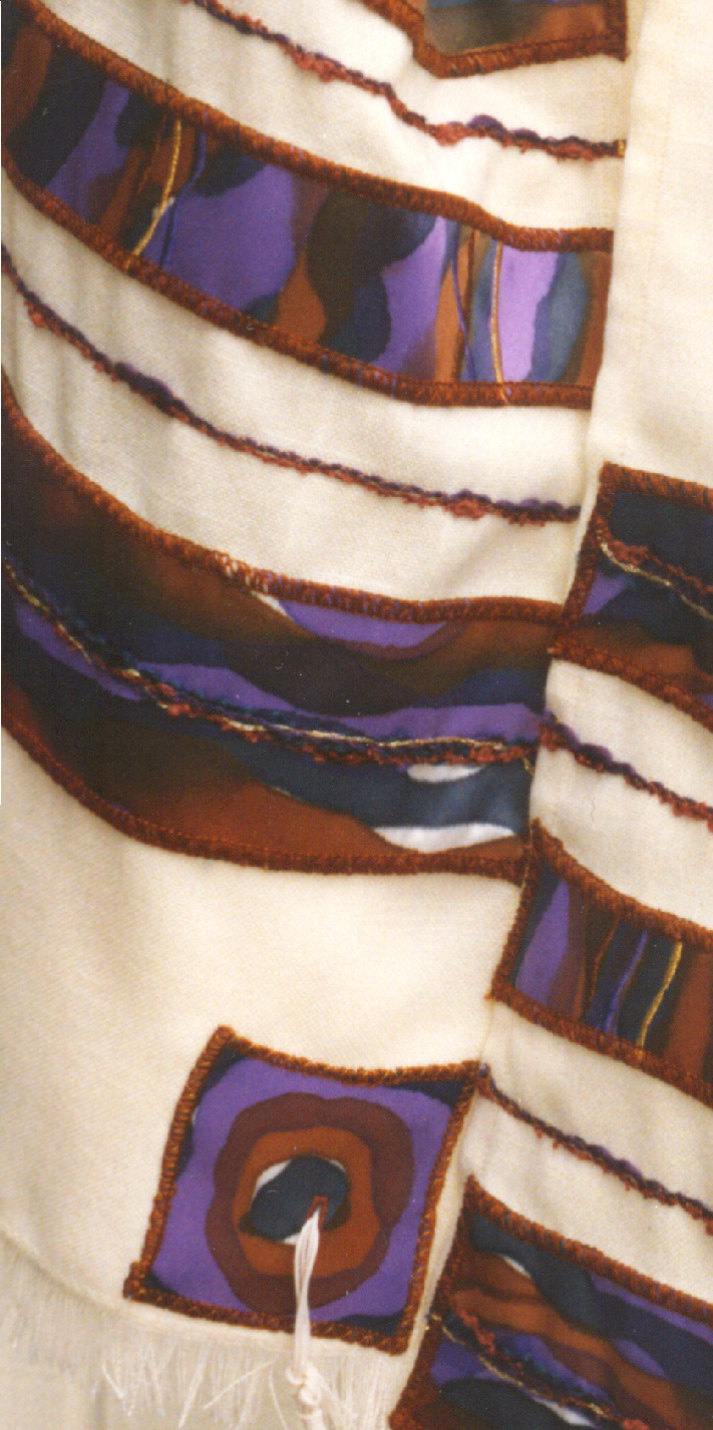 "All That Remains: A Holocaust Exhibition in Fiber"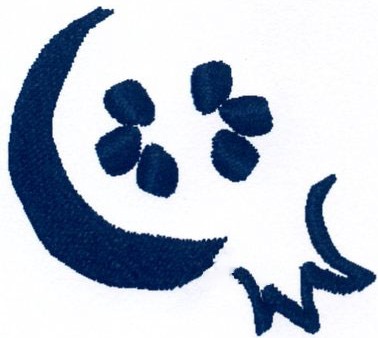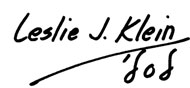 "Rebecca at the Well"

Linen blend fabric, organza, rayon, beads; trims

Dyed, painted, airbrushed, screen printed, original embroidery

"Blessings"

mezzuzah

handpainted quilted satin, painted twigs

"Purple Landscape"

  Tallit.

linen blend fabric, handpainted satin,yarns,

.Home

   Contact Info

Portfolio

  Fabric Judaica

  Wearable Art

Leslie J. Klein is a mixed media and fiber artist. She uses airbrush, paint brush, dyes, screen printing, embroidery and embellishments in creating her complex cloth, which she then turns into unique and colorful wearables, art constructions and wall hangings.